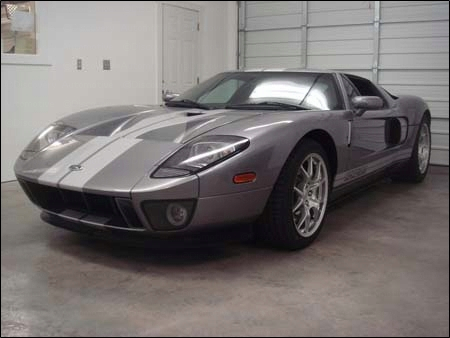 .44 Mag
We should begin by sharing that this gal was named by her owner; we were told that the name refers to how tall she is however once we opened her clamshell and saw her heart we suspect that her name has more to do with how she becomes "ballistic" when her hammer is tossed to the floor. Then add to this after a few conversations with her owner and the fact that she has seen the northern states measured mile for speed on more than one occasion the association to being akin to a very powerful bullet seems very fitting to us.

In any case; she just arrived from what will be snow country for the next few months to have a few performance and personal touch items tended to. We will be pulling her transaxle so that the Team at Stillen can incorporate the 3.90 gears after which we will also be integrating Stillen's performance AP clutch assembly. Now even though she already has the huge Whipple on her owner cannot monitor its activity because the OEM vacuum/boost gauge is always pegged as such we will be incorporating Michael aka FreeFlyer's custom 30 PSI vacuum/boost gauge and then when all is said and done we will bring her up to speed on the dyno just to make certain that he is still both happy and producing all the power she can as we have been told that once the weather breaks and the snow melts it will be back to the mile with her.
Sections
Phase One
At this stage we are simply looking her over and getting to know her as we make ready to put her under the proverbial knife. It was during this process that we found something very interesting.
Videos
Video
Here she is stretching her legs the best she can considering that she is strapped in place; she responded extremely well to the tuning and is certainly happy however she will be even happier once she is truly able to be exercised unconstrained.