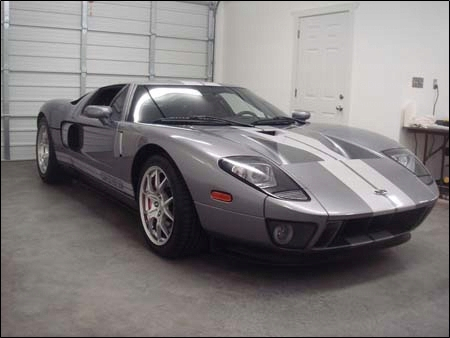 The Other Woman
The following has been heard by folks throughout the lands; oh great "now I have the other women to contend with too" hence the reference to this gal as "The Other Women".

For the fellow that claims ownership of this gal; we say claims because we have found that most gals are never owned but rather are enjoyed and respected over time. Now we have been told that when this fellow mysteriously disappears he can always be found with his eyes and hands all over his other women. Now we know for most folks that gals such as these are truly as much about the passion felt as well as mechanical character of them however we also know that even though they often are referred to and seen as "The Other Women" they are not their other love. The later is never questioned by either person as such having another women in the household typically causes no emotional concerns. For him she is moment in time able to be enjoyed periodically and for her a gal that over time she may warm up to; in fact some also become good friends and find themselves enjoying the periodic moments in time too with "The Other Women".

Having shared this a risk is ever present because the lure of, in this case "The Other Women" is hard to define and for many magical as was appropriately conveyed many years ago by musical artist Santana;

I got a Black Magic Woman.
I got a Black Magic Woman.
Yes, I got a Black Magic Woman,
She's got me so blind I can't see;
But she's a Black Magic Woman and
she's trying to make a devil out of me.

Now this gal came to us to have a stem to stern check up in preparation for the upcoming driving season and while under the proverbial knife numerous personal touch items will be tended to as well such as the integration of D/A'a custom traction control system with both launch control and full throttle shifting making her much safer for day to day driving as well as allow her to be exercised more vigorously when appropriate, she will have one of Kip's very cool carbon fiber/leather center console cubbies integrated thus creating some storage space within which presently there is none, a Ford Racing short shifter for crisper and more positive shifting, as well as numerous other personal touch items including a wonderful "BLACK" Whipple supercharger hence to association with "Black Magic Women" as a supercharger for most is a bit of "Black Magic" and in the case of this gal it will give her an even more robust heart for him to gaze upon as well as make her much more frisky and able to be exercised during those periodic moments in time and then because of the simultaneous integration of the custom D/A traction control system he/they will have the means better enjoy all that this "Black Magic Women" attempts to toss their way once she returns as "The Other Women".
Sections
Phase One
Now with "The Other Women" came something that we have never before received; a wonder single serving of imported Cognac and a hand blow glass from Norway to pour it into with a request from her owner to have a drink with his "Lady Friend" while introducing myself. Well there is no doubt that I always feel connected to and get close to the gals and yet this made for a very special moment in time.
Phase Two
Because this gal is being massaged from stem to stern often times we find ourselves tending to small and yet significant pieces of the puzzle that will ultimately become a part of the big picture. Such is the case now as we prepare to integrate the primary custom traction control harnesses at her arse. At this time we will be integrating the custom traction control system at one of the many points within her engine bay; specifically her PCM and injector controller module and in doing so we will be creating an OEM appearing integration using Deutsch multi-seal connectors and even more importantly we will create the means for the custom traction system to be removed for the system; this for any reason. One would simply unplug the custom traction control harnesses and then in turn simply plug the soon to be integrated multi-seal Deutsch connectors together at the point that we integrate them the gal's engine management system will immediately become as OEM again.
Phase Three
Now that all of the custom wiring harnesses as associated with the custom traction control system have been integrated we will begin the methodical processes of associating them with her engine management system in her arse and then we will integrate the system into her OEM ABS brake system. This is a painstakingly slow and methodical process as we have to unsheathe the OEM wiring harnesses so that once completed the processes appear as if OEM.
Videos